Interactive Classrooms + Digital Labs
Foster an active-learning environment that fosters creativity
Engage students by turning science learning into a process of discovery
Empower students to explore science using current tools and methods
Study Science as Scientists
Guide students to explore amazing science phenomena and let them build their understanding through inquiry and experimentation.
Students need a chance to understand the nature of science where the secrets of the natural world are discovered through experimentation instead of memorized from existing texts.
Hands-on science inquiry allows students to develop true understanding of core concepts in physics, chemistry, and biology, preparing them to engage the scientific world with curiosity, inventiveness and grit.
The Four Pillars of Owala Learning
Understand core cross-cutting scientific principles
Nurture rigorous
scientific thinking
Develop the ability
to work as a team
Learn the ethics of responsible
scientific & technological progress
Science at Owala is so fun and challenging that you forget you are learning
Online Interactive Courses
What Owala Parents Are Saying
Parents have shared with us their children's growth at Owala.
We have received over 3000 stories and testimonials from the parents.
"

Although schools also offer science classes, they tend to focus more on teaching conclusions and established knowledge. However, the true source of innovation lies in developing thinking skills and habits. We appreciate Owala's dedication to fostering scientific thinking, as you have created a window into the world of science for children. This is especially valuable in a high-pressure, test-oriented environment.
"

My son, representing Harrow in an international school science competition for the first time, won first place in the science category as part of his Cat B team. He is my pride and joy! Since childhood, he has been studying at Owala Academy, which was founded by some of the top scientific experts. He has developed excellent scientific thinking and habits over the years. I am very grateful to his mentors and to Harrow for providing him with such a great opportunity to excel.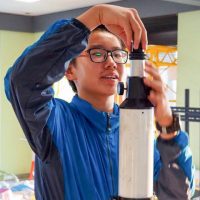 "

Eric is fascinated by all kinds of scientific experiments, including the methods used and the materials required. He is really self-driven, receiving more moral support than technical support from us. We tell him, "If you don't try, you'll never know!" Fortunately, with the support of Owala, he now has access to a great platform that offers both enthusiastic teachers, as well as friends who share his interests. Together, they can conduct and share their own experimental processes, and Eric often exclaims, "OH! WOW! VOILA!" as he discovers new things.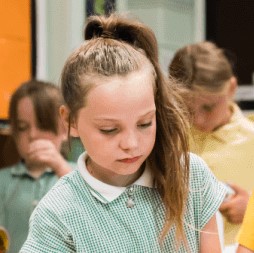 "

Observing Owala's teachers leading science inquiry, I was thoroughly impressed.  Not only did they guide primary school students to conduct experiments, but also led them to observe, analyze, and revise experiments that reflect the real-world science research process. I was surprised by the students' complete immersion. Many of the experiences that my daughter gained through at Owala are things that I learned through stumbling along the way in college and beyond. Therefore, I have decided to let my own child participate in this type of education at an early age, since the earlier one establishes an advantage, the better.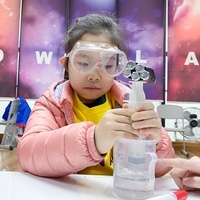 "

When we left the camp this afternoon, Zoe said she didn't want to go and wished she could stay for two more days of classes. I told her that the teachers also needed a holiday. She then asked me when she could come again, and I replied that we would come again during the summer vacation. In the past few days, exploring with her teammates and teachers has helped my daughter experience the challenges of science and to never give up. I would like to express my gratitude to her teachers for their hard work and efforts, which have earned the highest recognition from both the parents and children. She just couldn't bear to leave. Thank you for inspiring children with the spirit of scientific research. We love you!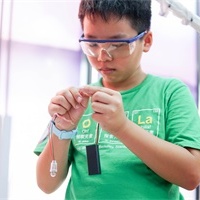 "

After every class, Robby refuses to go home and begs the teachers to let him "work some overtime".  He was absorbed with improving his Rube Goldberg machine, to make it work better, make it more complicated.  The Owala instructors are like scientific pied pipers, leading a group of energetic kids to explore the wonders of science.  They guide the students to discover the extraordinary and mysterious aspects of science in daily life, experience the fun and novelty of scientific exploration, and help them understand the scientific principles at work.  This teaching team is amazing!
"

Over the course of six days, Kevin and his two partners, accompanied by their Owala instructor, started from a drawn design and built a Rube Goldberg machine. As I watched the amazing installation taking shape bit by bit, I could imagine the countless failures, debugging, and modifications they went through each day. Owala is a one-of-a-kind STEM educator, and I am grateful that Kevin had a chance to participate.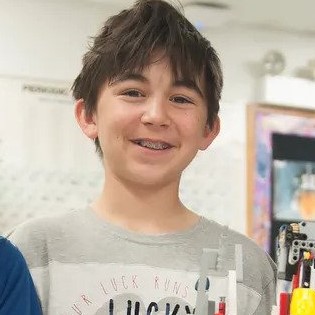 "

It was past eleven o'clock last night, and Clay was still telling me about the work he did at OWALA.  It's so funny that he feels he must explain the processes and principles to me in detail. His elder brother is inn a different team on a more challenging track, and I heard that only 6 out of 100 experiments were successful.  But the students did not give up, and they gradually raised the success rate increased to nearly 30%.  They keep reminding each other that they've signed the Never-Give-Up contract and must persevere.  Where was this kind of education when I was young?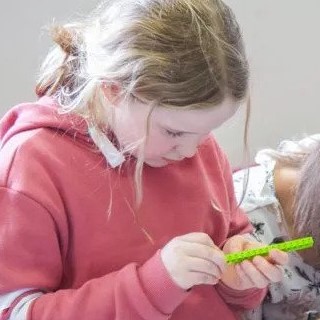 "

Every session, my daughter drags me into her classroom to show off the team's progress. They have achieved the highest track success rate in their class, which must have taken countless attempts. The belief of "never giving up" has been deeply instilled in them. One of her teammates, who lives in another city, stayed for an extra hour to complete their project. The five girls on the team are so passionate about it, even Marcha's six-year-old sister has gotten interested.  It's hard to believe that science can be so engaging, that's really the magic of Owala!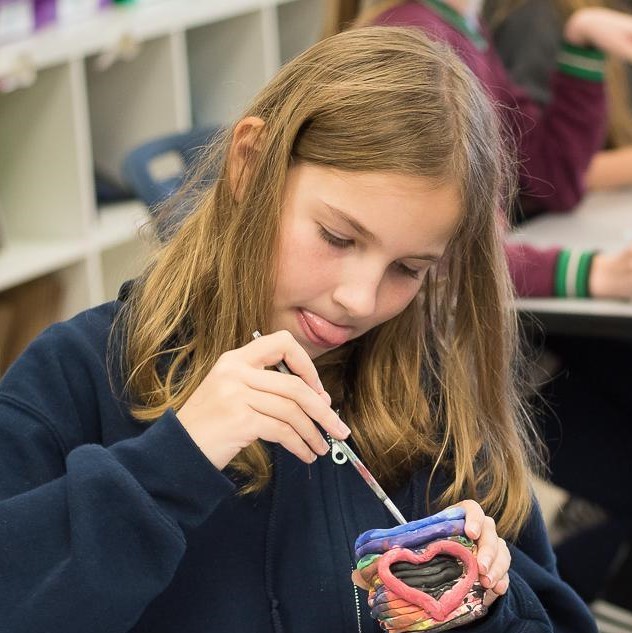 "

I used to think that my daughter was destined for either literature or art.  That was until I found Owala.  She's in her second year of junior high, and when I asked her if she still had enough time of extracurricular science, and she insisted, "I'll make time!"  I asked her why, and she told me it's because it's not the same as school.  When she asks questions in school, her teachers tell her that she'll learn it in high school and college.  At Owala, her teacher always makes the effort to help them dig deeper and pursue their interests farther.
Experience Real Science Education
Check Availability

Email: info@owala.com